health services
Licensed Naturopathic Doctors (NDs) are trained to practice holistic primary care. The doctors at our clinic use the best modern conventional science and blend it with time-tested natural therapies to offer comprehensive family care. Naturopaths are able to diagnose acute and chronic conditions and treat them at their root cause. Having an established relationship with a Naturopathic doctor allows for a continuity of care that makes preventive medicine possible. At our clinic the doctors work with patients to create a new health paradigm and believe that open communication between patient and doctor is vital.
Acute care: Natural therapies can be extremely effective for treating acute situations, often shortening recovery time without the suppressive effects of many over-the-counter or prescription medications. East Bay Naturopathic Clinic has a special rate for an acute care visit, and will make every effort to get you in for an appointment when you are not feeling well. Phone consults and house calls are also available for established patients.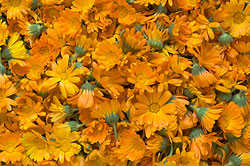 Chronic care: Whether you are ready to try a curative approach to your condition or are seeking supportive care for your conventional treatment, Naturopathy excels at treating chronic conditions in a safe and supportive environment.
Laboratory studies and imaging: When appropriate, Naturopaths order not only conventional laboratory studies, but also consider functional testing such as food intolerance, heavy metal testing, and hormone panels. Naturopathic Doctors can also refer for any appropriate imaging studies.
Referral and collaboration: Our doctors will collaborate with other practitioners or refer for specialized care when necessary. We believe that practitioners need to work as a team to provide their patient with the best care.