new patients
Please plan 90-120 minutes for your initial appointment. We believe that having a primary care provider who spends time with you improves the quality of your health care by allowing symptoms to be seen not as isolated problems but as indications of your overall picture of health. Spending time with you also allows us to answer any questions you may have.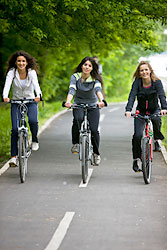 At the visit we will take a complete and pertinent history, perform relevant physical exams, and order any appropriate laboratory or imaging studies necessary to fully investigate your concerns.
The goal of treatment with a Naturopathic Doctor is the restoration of health and prevention of disease, and this approach takes more time and effort, but results in a more profound, lasting outcome. Patients are often impressed with the comprehensive nature and holistic approach of Naturopathic Medicine. You will leave your first visit with a clear and individualized treatment plan. Subsequent follow-up visits normally range from 45-60 minutes.
Before your first appointment, please familiarize yourself with our office policies and complete the appropriate intake form to bring to your visit. You may also bring or send any pertinent laboratory reports or imaging studies for your first appointment.