meet the doctors
Dr. Karen Peters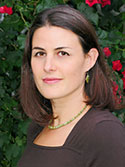 Dr. Karen Peters, ND is the owner and founder of East Bay Naturopathic Clinic. She opened the clinic in 2008 to provide our community with quality primary naturopathic health care. She received her doctorate in medicine at NCNM in Portland, Oregon where she earned the prestigious Benedict Lust award for her interest in the origins of naturopathic practice. She recognizes that the human body is vital and adaptable with its own innate self-healing abilities and that supporting and complementing these is the most effective path to health. She truly enjoys working in partnership with people to provide unique, individualized care. Outside of practice she loves traveling and being outdoors with her husband, a renewable energy physicist.
Dr. Zynthia Ruiz Batra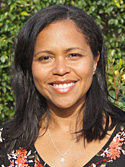 Dr. Zynthia Ruiz Batra completed her doctorate in Naturopathic Medicine at Bastyr University in Seattle, Washington, recognized as the global leader academic center for natural health arts and sciences. Previously, she received her bachelor's degree at Boston College and completed pre-medical courses at UC Berkeley Extension. As part of her medical training, she completed a two-year clinical training at Bastyr Center for Natural Health where she developed a special interest and focus on gastrointestinal conditions, mood support, sleep, chronic diseases, women's health, fertility and preconception health. She believes that the basis for healing lies in the principles of naturopathic medicine - to look beyond the symptoms in order to reach the root cause of disease and treat the whole person in its unique physical, mental and emotional dimensions. When not exploring the world of natural medicine she loves practicing yoga, traveling, and hiking the East Bay trails.